2022 GIFT BAGS AT ST. SAVA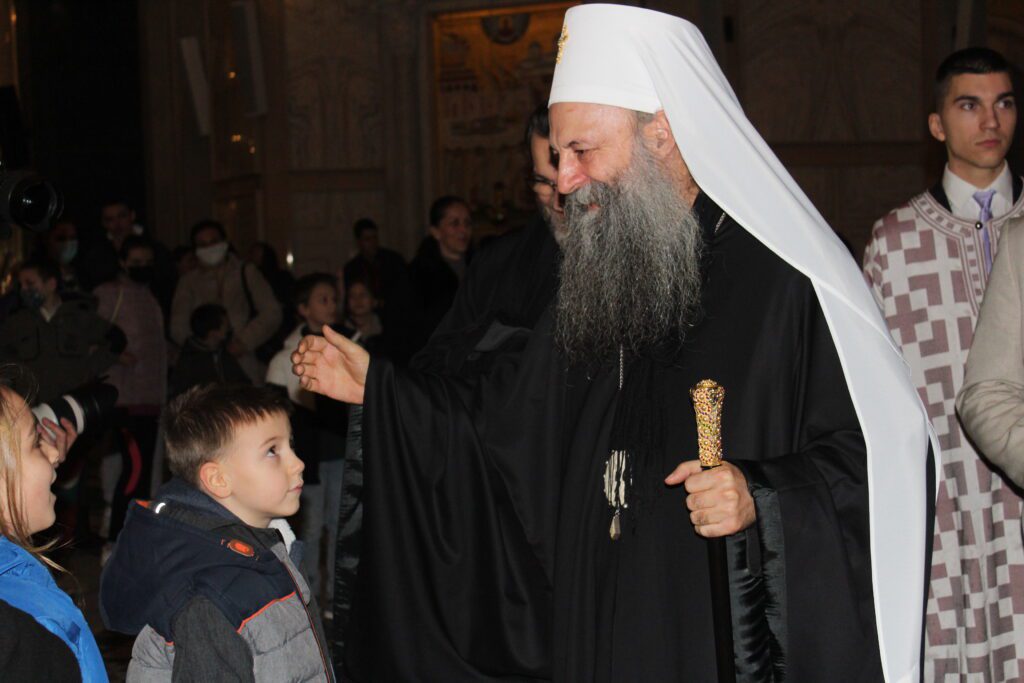 Time was flying fast and we had to attend Christmas gift giving by Patriarch Porfirije at Saint Sava cathedral.
Our organization "Our Serbs" with Versko Dobrotvorno Starateljstvo, VDS sponsored gift giving for the fifth year in a row. This year there were about 1,000 children from families with many children, families in need and children with special needs.
Program was beautiful and very touching.
The Patriarch gave a nice speech and with Bishop Justin and Our Serbs president Kathy Fanslow they gave children the gifts. Following the gifts distribution, Our Serbs representatives were invited by his Holiness for dinner.
What an incredible finish of the day!
Thank you God for everything!!!!