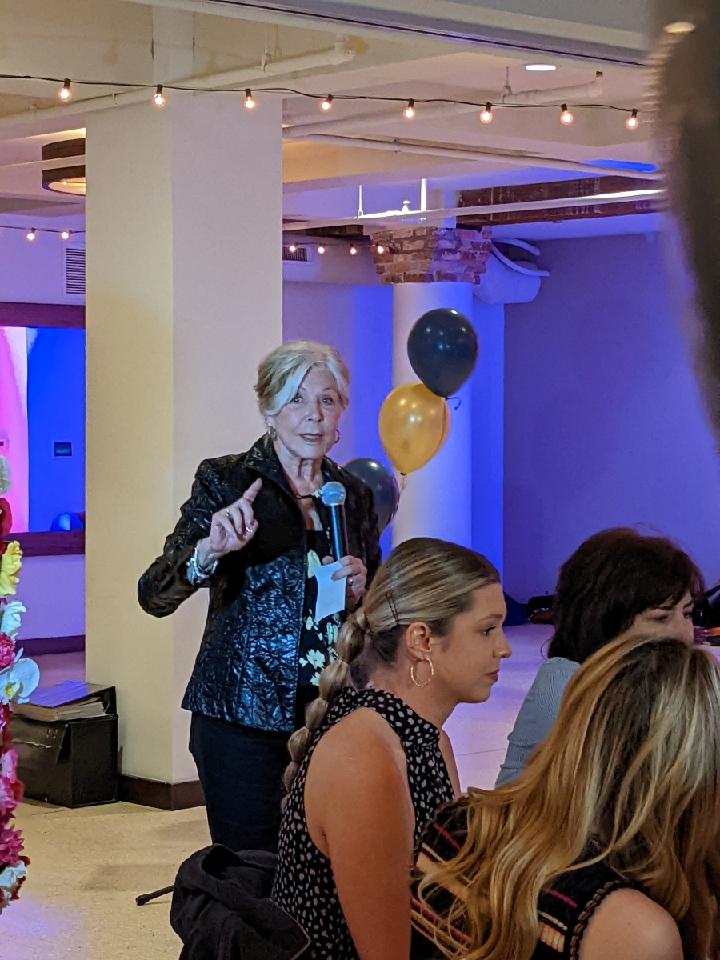 Another Successful Event – Pinstripes
Our Serbs board members joined together with many friends to enjoy what turned out to be a beautiful evening at the Pinstripes location in Chicago. We had music that was played by 'Braca' tamburitza band. As all events go with Serbs many kolos were danced and danced and danced… The band did a great job!
Our donation boards were presented and enabled all attendees to see what their donations would be towards. Every year the projects slightly differ as the individual needs change. All the projects do pertain to helping Serbian people get a hand up: whether it be for the individual, a family, or the community.
This year the addition to our presentation was the "Flower Girl". Katarina Frank had volunteered at our events for several years now and is very appreciated by our team. She wore her Serbian dress embellished with flowers which she exchanged for donations. Each bloom represented a donation of a different dollar amount, and these donations went strictly towards "Food for Families". As the world is changing, food is one of the greatest necessities. With most of the donations, we deliver food to the destitute in Serbia and Metohija. Another surprise at this event was that for each bloom purchased, the donor was given a thank you gift, to show our appreciation. (Gifts varied depending on the 'value' of the bloom.)
Pinstripes served wonderful and abundant food, the open bar was busy, conversation and music were flowing and even the weather provided us with a beautiful evening on the promenade balcony. The evening also included Bocce Ball and Bowling for the sport inclined guests, while the raffle provided challenge for competitively inclined. We reached our goal while all had fun. Thank you to all our sponsors, donors, volunteers, our board members, 'Braca' band, and Pinstripes.