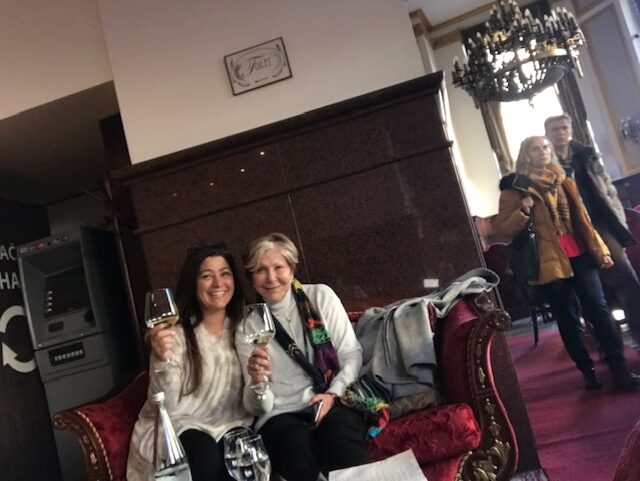 January 2022 ARRIVING IN BELGRADE
I would like to tell you what exactly happened and how the day of the trip started.
Got up Saturday – New Year's Day to find an e-mail saying: "Your trip with Swiss Air to Belgrade is canceled. But, you have been rescheduled with United Airlines. Great! They did it all for us – NOT!
Got to the airport where we were told that in London we will have to get our own luggage and continue to Serbia three hours later. After we begged and pleaded they got us on Lufthansa instead and we were on our way. NOW, hour and a half later than anticipated we had barely half an hour to get to connecting flight. Blessedly, the gate was next to the one we arrived at. Yay! We made it!!!
Ok, we are now in Belgrade. We are at Moskva Hotel and checking in. HA!!! The room they gave us is the size of a postage stamp! So yes! You got it!! Kathy said: Nooo… Sorry, this will NOT work. So, we are now waiting for another room. Glass of good Serbian white wine helps a bit.
Ok, we are safe and sound and tomorrow is another day.
Talk to you later,
K